About Us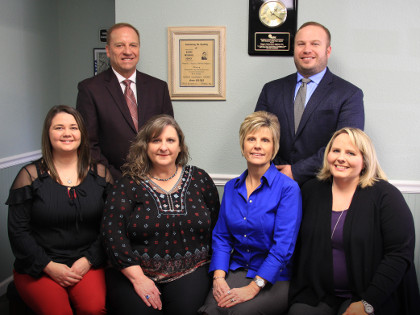 Rogers Insurance Agency, Inc. proudly offers insurance solutions throughout Florida and the tri-state area. With more than forty years of service supplying the insurance needs of individuals, families and businesses; we are a trusted source for quality insurance protection.
---
History of Rogers Insurance Agency, Inc.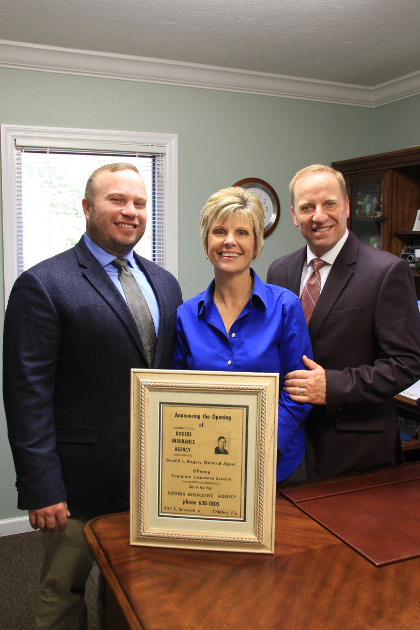 In May of 1974 Gerald "Peewee" Rogers first opened the doors to Rogers Insurance agency after 20 years of service to his country in the United States Air force. He, his wife Kathleen, and their four children, returned to Chipley where he had starred in high school athletics and graduated to begin his second career. The first years were difficult since starting an insurance agency from scratch is no easy task. From the very beginning, Rogers Insurance Agency never sought the easy way, rather the right way to do business. It has been the attitude all along with our motto to our customer "Serving you is our most important product."
In 1982 Rogers Insurance Agency was incorporated with 1000 shares of common stock held by Gerald L. Rogers and his wife Kathleen.
In 1984, after a decade in business, Richard C. "Ricky" Miller joined the agency organizing and leading the first Life and Health operations in its history. Those efforts were a successful and valuable asset to the agency. As the son-in-law of the owner, it was soon decided that Ricky would obtain his Property and Casualty License from the State of Florida and become Vice-President of the agency.
In 1992 the plan continued with Peewee's retirement. Ricky and wife Donna purchased the shares becoming the new owners of the family business. From that point on, Ricky filled the role of President and acting agent while Donna became Vice-President and bookkeeper for the agency, and joined by other employees to continue offering the same wide range of services and support to Washington County and other local communities.
In June of 2007 the legacy continued as Ricky and Donna's son, Craig, joined the agency. Craig came in with his CSR license and later earned his Life, Health and Variable Annuity License as well as his Property and Casualty license.
Founder Gerald Rogers remained active in the business for several years after his retirement. Sadly, he passed away in March of 2017, but his legacy, vision, and core values remain strong through all three generations of service to a place we all warmly call home.